CRACKI MIX #008 — http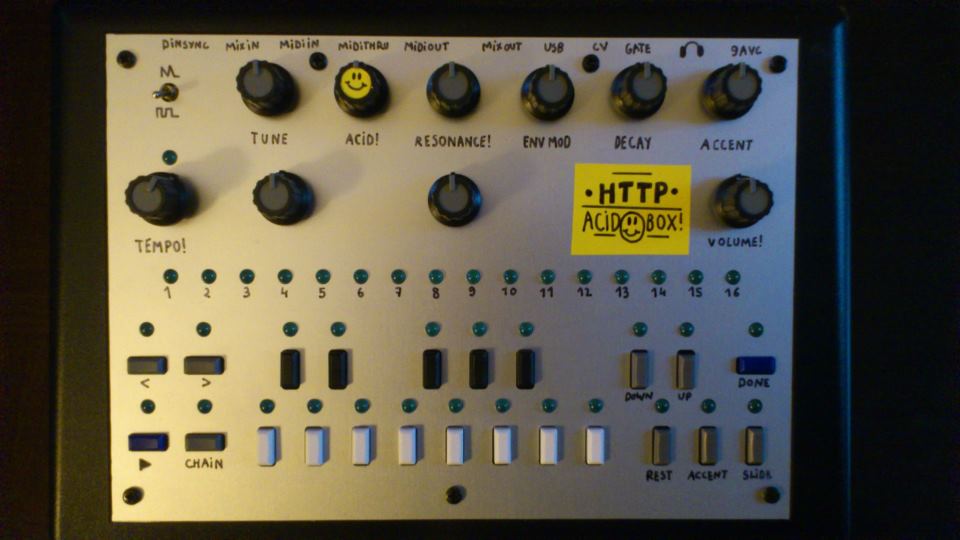 HTTP, pour 'House To The People', est un duo formé en 2011 par Benjamin Cochois et Valentin Voiron (djs Nimajneb & Pathetik), actifs également avec le label Accroupi Recordz. Leurs influences prennent place entre la house du début des années nonante et l'electro old school.
Il tirent leurs inspirations des internets, des synthés analogiques : HTTP prétendent créer un son qui leur est propre, c'est-à-dire à la fois empreint de références fortes à la musique électronique, et pas mal d'humour et d'auto-dérision.
En fait, ce mix, hosté par cette voix franco-anglo-germanique chaleureuse qui s'auto-surnomme 'Papé', est un délire acide de long en large, agrémenté de barrissements d'éléphants. Papé, il est fan de radio, il en a fait un peu partout en Europe, d'où cet entertainment jingeulitique mené d'une poigne de fer.
Tracklist
Ceephax - Acid Le Soken
Global Goon - Business Man
Analord - Crying In Your Face
Shemale - Robot Prostitute
DMX Krew - You Can't Hide Your Love
Sonic Solution - Beat Time
Cylob - I Believe In Braindance
Mr H - The Mooger
DMX Krew - ???
ERP - Lunar Ruins
Traxx - XTC For Love
DJ Topcat - I Need Weed In My Life
HTTP - Bruno Le Hacker
Neil Landstrumm - Night Train
Shemale - Pink Leotard
HTTP - Locked In Darkness
Impakt - Haakon
Luke Eargoggle - Nancy Is Data
Arpanet - Illuminated Displays
Arthur James Denton - An Odyssey (Legowelt remix)
Le Matin - Sa puer la merde
Dj Deeon - Pussy Weed And Alcohol
Pathetik - LUV
HTTP - Untitled